UL in the works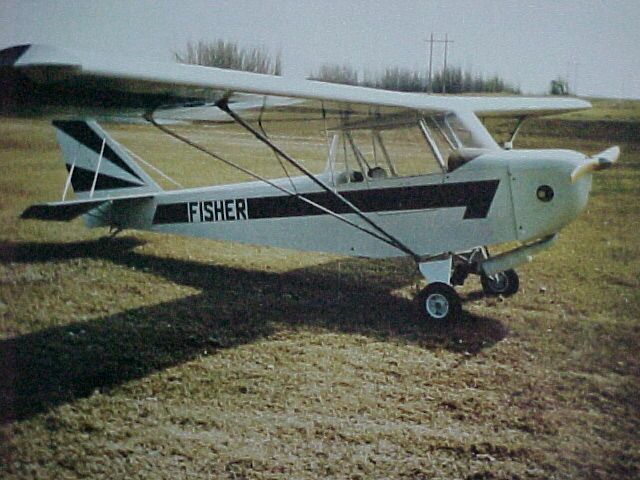 While I prepare for the paper ordeal that preceedes being allowed to build the plane I really want under the "experimental" rules, I might as well build something else, so I set out to find a plane that can be built under the much less restrictive Ultra Light Airplane (UL) rules.
I initially bought plans for another UL, the RW6 Parasol, but they were just too plain lousy. It took me quite a while to locate another construction that had the same appeal to me. I have finally set my eyes on a FP-606 from Fisher Flying Products, which is a replica of the Cessna 150/152 that can be built with either conventional grear or with a nose wheel. I prefer the former.
As the FP-606, like most of their products, is constructed of wood and fabric, I should be able to keep the investment minimal and spread it out, except for the engine, where I probably will use the recommended Rotax 277. The second largest investment will be the covering, where I intend to use the Stits' Poly-fiber process for reasons of safety (it won't burn) and longevity.
RW6 "Parasol" statistics
Top speed
105
km/h
Cruise speed
89-97
km/h
Vne
145
km/h
Range
241
km
Stall speed
42
km/h
Rate of climb
3.6-4
m/s
Takeoff run
46
m
Landing run
46
m
Service ceiling
?
m
Engine used
Rtx277
HP
Engine range
28-52
HP
Fuel capacity
19-26
l
Empty weight
114
kg
Gross weight
227
kg
Height
1.80
m
Length
5.41
m
Wing span
8.79
m
Wing area
10.78
m²
Wing loading
21
kg/m²
The plane easily classifies as an ultra light, even within the Danish regulations, which should cut the red tape about construction to a minimum. If I build this plane, supervision of the project will be handled by DULFU (Dansk UltraLet Flyver Union) and the project would be required to go through periodic inspections and a static load test.
--oOo--
If you have any comments, please contact

ping@piteraq.dk

Updated 02-01-17 at 22:04